What property managers need to know about water damage

Who will pay for water damage in my rental?
Understanding who is financially responsible for water damage in a rental property can be confusing. When water damage is due to negligence, the responsible party typically needs to pay. It's always a good idea to encourage, or even require, renter's insurance in addition to having a good insurance policy of your own.

How can I prevent water damage in my rental property?
Take steps to prevent water damage:
Regularly inspect all appliances and plumbing.
Pay attention to your roof and repair any rotten shingles, keep gutters clear, and examine your attic.
Avoid frozen pipes by keeping your property above 50 degrees, and consider insulating pipes.
Remove grease properly and don't allow renters to pour it down the drain.
Build relationships by maintaining open communications.

What happens when water damage is left untreated?
Left untreated, water damage can lead to serious consequences:
Dangerous mold. Mold can spore in less than 24 hours and lead to serious health risks, including cancer and asthma.
Fire hazards. Water seeping into unknown areas of your property can short-circuit the electrical system and create a fire hazard.
Erosion. Water can quickly erode everything in its path, from your property's foundation to the flooring and drywall.
Loss of value. Mold, fire hazards, and material erosion can drastically decrease the value of your property.
What clients say about ESR Disaster Hero
Experience the ESR Disaster Hero difference

60-minute response time
When it comes to water damage, there is no time to waste because mold can spore in under 24 hours. We respond within 45 minutes to help minimize any further damage to your home.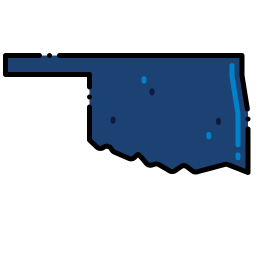 Locally owned & managed
ESR Disaster Hero is owned and managed by Oklahomans, for Oklahomans. We take pride in making sure our neighbors have safe, healthy homes.

Highly trained experts
Our team of IIRC expert home technicians applies the highest level of care to the work we do. We handle every job as if it were our own home.